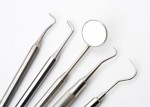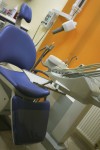 Routine dental cleanings and exams are essential to keeping your smile in good health. Dr. Todd Eder, our experienced dentist, recommends that you visit us at Brownsburg Family Dental Care every six months for a regular dental cleaning and exam. During these visits, we will thoroughly clean your teeth, which helps to prevent tooth decay and periodontal disease, and we will perform a careful dental exam to check for signs of any dental problems. Your dental cleaning and exam in Brownsburg, Indiana will include the following basic steps:
A cleaning to remove any plaque or tartar (hardened plaque) that remains on your teeth
A polishing to give you a shinier, healthier smile
A thorough dental exam to check for signs of tooth decay, damage, periodontal disease, and other dental problems
A careful check on your existing dental restorations to assess the need for repairs or maintenance
An oral cancer screening and a TMJ exam
We may use digital dental X-rays to further analyze your teeth and check for dental problems that cannot be seen with the unaided eye. Your regular dental cleaning and exam is a perfect time to discuss questions and concerns about your dental health with Dr. Todd Eder. He is committed to providing you with the highest level of dental care and to ensuring that you are comfortable and confident with your individual treatment plan. We welcome you to call us today to learn more and to schedule your next appointment.