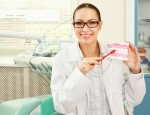 Our dental team at Brownsburg Family Dental Care is committed to assisting you in your journey of dental health. From helping you understand your treatment recommendations to understanding the dental insurance coverage that you may have, our team is well trained and knowledgeable.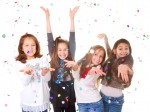 Our dental office is able to arrange payment plans to fit most budgets, and we are happy to answer any questions you have about treatment, payments, or insurance. Please let us know how we can help. We welcome you to call or visit our dental office in Brownsburg, Indiana today to learn more about us and our trusted dentist, Dr. Todd Eder!
Katie – Dental Hygienist
Katie graduated in dental hygiene in 2002, and she has been part of our dental team for three years. She enjoys working at Brownsburg Family Dental Care because everyone is so friendly and our team works well together. She loves the comfortable environment at our office, and she works hard to make your dental experience enjoyable by being helpful, knowledgeable, and friendly.
Katie grew up in West Texas and has lived here in Brownsburg, Indiana since 2003. She and her husband, Travis, have a son, Easton, who is 2 ½ years old. Katie works part-time so she can spend more time with her son. When she isn't working, she loves to run and work out.
Dawn – Dental Hygienist
Dawn has been part of our dental team for four years. Her favorite part of working at Brownsburg Family Dental Care is having the privilege to work with our wonderful patients. Dawn's goal is to make each patient experience an enjoyable one.
Dawn is married and has three children. One of her favorite hobbies is walking.
Christy – Dental Assistant / Front Office
Christy has worked at Brownsburg Family Dental Care for over six years. For her, the best part of our practice is our patients. She also enjoys the friendly atmosphere and "homey" feeling at our office. Christy works hard to help each patient feel comfortable, welcomed, and relaxed. She also helps our patients understand their dental insurance coverage and assists with financial arrangements to make the process easier.
Christy is married and has two children.
Debbie – Office Coordinator
Debbie has been working at our practice for more than 16 years. She has attended many dental seminars to learn about the latest advancements in dentistry and to help our patients with their needs. Debbie enjoys greeting our patients and helping to make them comfortable. She respects our skilled dentist, Dr. Todd Eder, and knows that he has the patient's best interest in mind and only recommends what the patient needs. In addition to being the friendly face to greet you at your visits, Debbie assists our patients, other team members, and Dr. Eder to ensure that our patients have the best possible dental experience. She strives to foster a friendly, relaxing atmosphere at our office to help our patients feel at home.
Debbie is married and has two boys. She has attended Connection Pointe Christian Church for the last 17 years. In her free time, she loves to spend time with family and friends and enjoys playing golf.