Restoring Damaged Teeth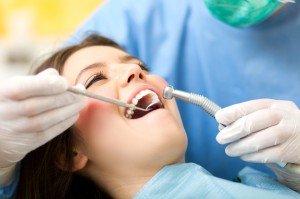 Your teeth function to aid in digestion through chewing food, speaking, supporting your jaw, supporting your face's natural contour, and enhancing your general appearance through your smile. In order to sustain strong, healthy teeth, regular professional cleanings and check-ups are integral and beneficial. During your dental appointment, Dr. Todd Eder will carefully examine your mouth and diagnose any problem areas that exist. Dr. Todd Eder will take the time to discuss your diagnoses and treatment recommendations and answer any questions you have. Through careful co-diagnosis, your goals for dental health are more possible to achieve. We offer a number of restorative dental treatments at Brownsburg Family Dental Care to restore damaged teeth and improve your smile. We also offer several solutions for replacing missing teeth. No matter your dental needs or current dental condition, our caring dentist and dental team can help you achieve a smile that is healthier and more functional.
In addition to visiting us for your routine dental cleaning and check-up, we encourage you to contact our dental office if you experience any type of tooth pain, tenderness in the gums, or any other dental pain. These may be signs of dental problems that require professional treatment and care. For more information on restorative dentistry in Brownsburg, Indiana, please contact us today.